Aangestoken door mooie werkjes over muziek op het blog van
Jellina
(klik) ben ik eens gaan proberen of dit ook iets voor mij is. En .... ik vind het leuk.
Ik heb nog werkelijk waar geen idee wat nou precies het verschil is, maar voor zover ik het begin te begrijpen is art journaling meer gewoon tekenen en schilderen en bij mixed media gebruik je ook veel andere materialen erbij zoals stempelen, stofjes, wolletjes, knipsels etc etc.
Ik heb tot nu toe 3 pagina's gemaakt met als onderwerp een aantal liedjes. Op het forum van art journaling en mixed media is een topic muziek. Hier kun je aan mee doen en 1 x per twee weken mag iemand een liedje aandragen waarover een pagina gemaakt mag worden.
Ik ben gewoon begonnen bij liedje 1, ondanks dat ze nu al bij 9 zijn. Ik heb de eerste 3 inmiddels gedaan. Ik heb al wel ontdekt dat je met sommige liedjes meer hebt dan met andere dus ik zal ze niet allemaal gaan maken.
Liedje 1: Angels - Robbie Williams: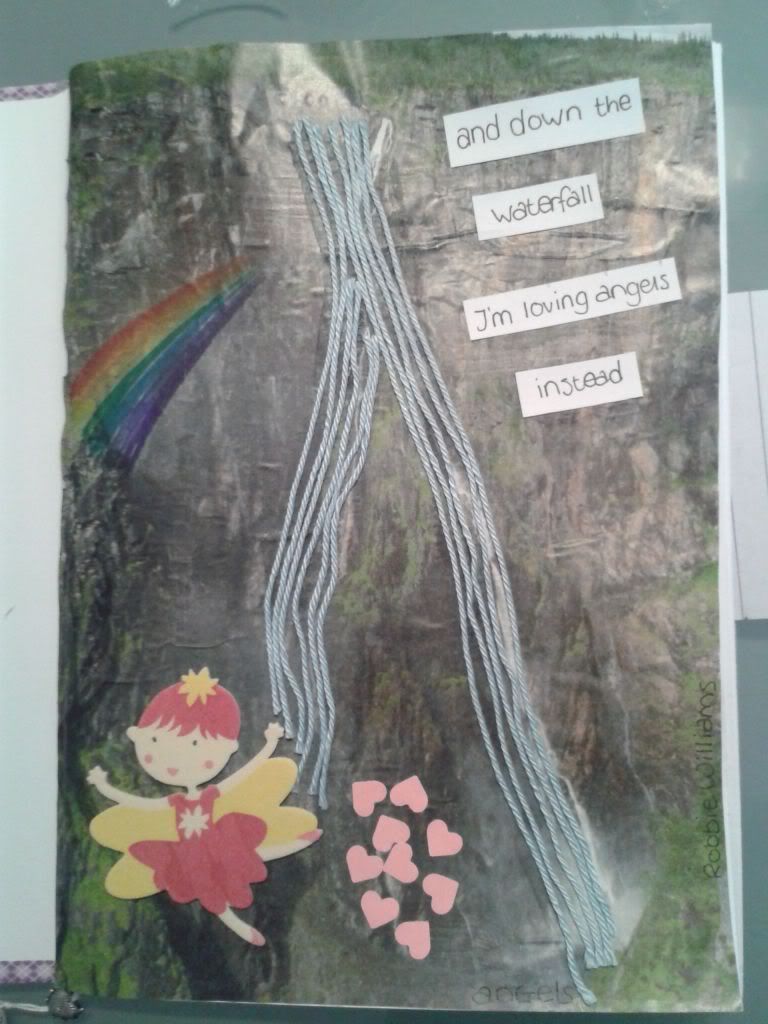 Liedje 2: That man - Caro Emerald: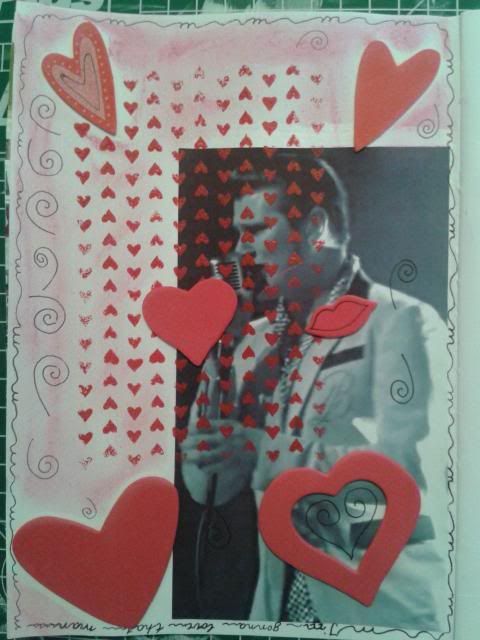 Liedje 3: Killer Queen - Queen:
en ik ga vrolijk verder want vrolijk, dat wordt ik wel van hiermee bezig te zijn.